Nad Vallée Sculpture sur verre
Biography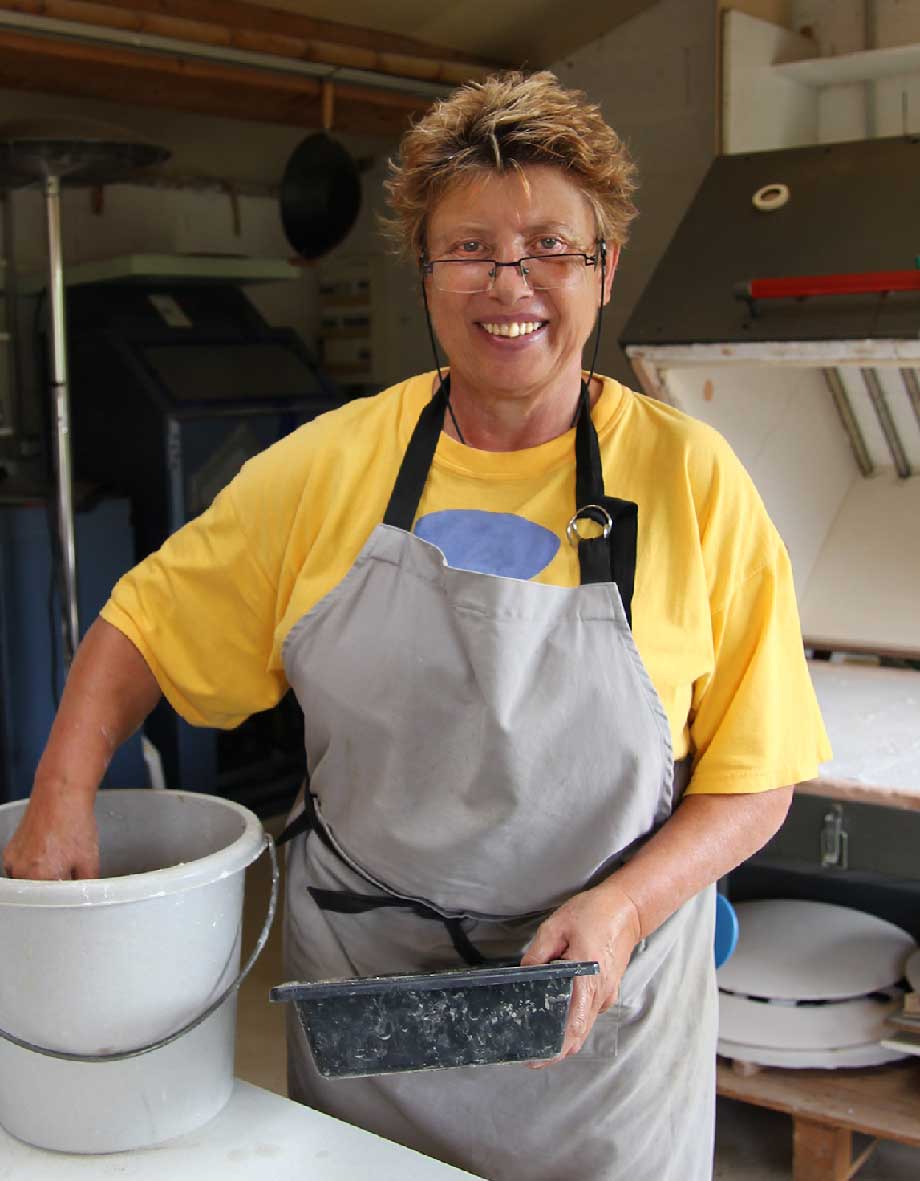 Nad Vallee was born in Paris. She lives et works in the Maritim Alps.
After first artistic studies, she obtains the Diploma of Highschool of Modern Arts of Paris and the School of the Louvre. Graphic designer in the Advertising in Paris for 20 years, she needs to project the image into space.While working with clay,she discovers the volume and material.
But she needs transparency.The glass so was imperative itself. She learns glass techniques to the Glass University of Sars-Poteries and to the Glass Workshop of Paris. In 1996 she creates her workshop near Fontainebleau which she leaves in 2000 for the Southeast of France, near Biot and Cannes. Her perpetual researches on the aspects of glass and the oppositions between transparency and opacity result in the creation "of a stone of light". She associates into her sculptures the clay, the lave which as the crystal arose by fusion, the stone and the concrete in her recent creations. She uses the universal and timeless language of the symbols (etchnic signs, imprints, tracks, signs of life, memory of time). She creates a world out forms where the colour is developped according to the light and space. The general sens of her work is the communion of material element and light element created and united during a way of emotions.

Her pieces were exposed in France :
In Paris, Annecy, Barbizon, Beaune, Ile de Bendor, Cannes, Evian, Honfleur, Lorient, Lyon, Melun, Mende, Monpazier, Montpellier, Nancy, Nantes, Pont-Aven, Roanne, Saint-Etienne, Saint-Jean-de-Luz, Saint-Paul de Vence, Strasbourg, Toulouse, Trigance and in Monaco.

PERMANENT EXHIBITIONS:
Daniel Guidat Gallery, Le versailles - 4, rue Pasteur F 06400 Cannes - Tél. 33 6 08 21 93 08

Her creations are present there :
Saudi Arabia, Asia, Belgium, Canada, China, Denmark, Gabun, Great Britain, Luxemburg, Morocco, Oceania, Qatar,Switzerland and the United States.
Takes part in :
SOFA New-York USA - SOFA Chicago USA - Art Miami USA - Art Form Palm Beach USA - Palm Spring USA - Art Expo MONACO - St'Art Strasbourg FRANCE - Shanghai Art Fair CHINA.